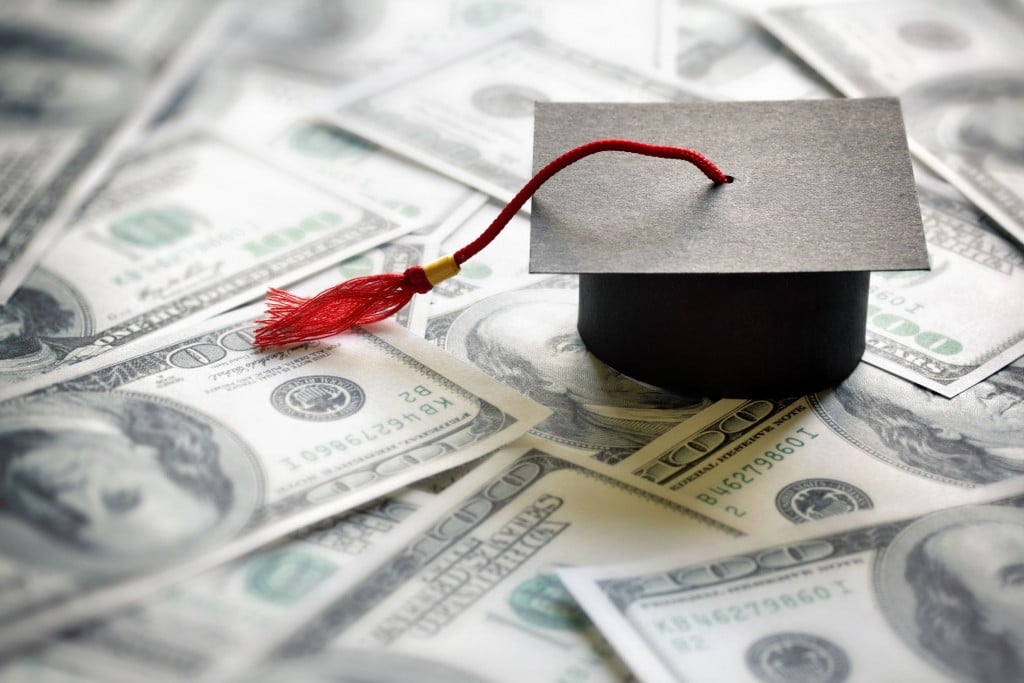 Financial aid plays a critical role in making college an affordable option for many families, often rendering it an enrollment lifeline, particularly for smaller, tuition-driven institutions. Federal student financial assistance programs are administered by the U.S. Department of Education under Title IV of the Higher Education Act of 1965 as amended. So, whether you're just starting the process of gaining eligibility for funding or looking to better coordinate financial aid management and reporting, understanding Title IV is a necessary starting point.
Overview of Title IV Funding
Every year, 15 million students receive $150 billion in federal student aid through the U.S Department of Education to help cover the cost of college–including hard costs like tuition and fees and room and board as well as variable costs like supplies, computers, books and transportation. These funds are distributed in a variety of forms including grants, loans and work-study programs, and are only available to eligible students enrolled in eligible programs at eligible institutions, of which there are thousands in the U.S.
Types and Disbursement of Federal Student Aid
For students, the financial aid process begins with the Free Application for Federal Student Aid (FAFSA). The information reported on a student's FAFSA determines their financial aid eligibility for Title IV programs, namely grants, loans and work-study. A financial aid award letter prepared and sent by your school notifies students as to what forms of federal aid, and in what amounts, they will receive. Their full financial package might also include additional separate aid through school-administered scholarships and grants based on academic performance and other requirements.
Grants
Federal Pell Grant:

Amounts change yearly, but the maximum award for the 2016-17 academic year is $5,815. An individual student's award is determined by the government based on financial need, school cost and attendance plans. The Federal Pell Grant does not need to be repaid by the student.

Federal Supplemental Educational Opportunity Grant (SEOG)

: Specifically for students with exceptional financial need, the SEOG awards range from $100 to $4,000 per year. The U.S. Department of Education provides a certain amount of SEOG funds to each participating school, which can offer awards based on other aid received and availability of funds. The SEOG does not need to be repaid by the student.

Teacher Education Assistance for College and Higher Education (TEACH) Grant

: If your school participates in the TEACH Grant Program, students can be awarded up to $4,000 not based on need, but rather on their commitment to a career in teaching. Students must sign a TEACH Grant Agreement to Serve; if they do not fulfill the obligation, the grant is converted into a Direct Unsubsidized Loan as described below.

Iraq and Afghanistan Service Grant

: The U.S. Department of Education provides funds to help pay for the educational expenses of students who lost a parent or guardian in military service in Iraq or Afghanistan, based on specific requirements.
Loans
Federal student loans are distributed in two categories: Direct Loans, for which the U.S. Department of Education is the lender; and Perkins Loans, for which participating schools are the lender.
Direct Subsidized Loan (Stafford)

: The U.S. Department of Education pays interest while the student is in school and during deferment and grace periods. Subsidized loans are determined by the school and cannot exceed a student's financial need. (Loan limit: $5,500-$12,500/year)

Direct Unsubsidized Loan (Stafford)

: Unsubsidized loans are not need-based and are determined by the school based on cost of attendance and other financial aid received. Students pay or accrue interest as soon as the loan is given. (Loan limit: $5,500-$12,500/year for undergraduate; up to $20,500 for graduate)

Direct PLUS Loans

: Given to graduate or professional students or to parents of undergraduates enrolled at participating schools.

Direct Consolidation Loans

: Students can combine multiple federal student loans into one with a single loan servicer and monthly payment.

Federal Perkins Loan

: School-based, low-interest loans for students with exceptional financial need. (Loan limit: up to $5,500/year for undergraduate; $8,000/year for graduate)
Federal Work-Study
Administered by participating schools, federal work-study allows students to work part-time, on- or off-campus, earning at least minimum wage to help pay for college as they go.
Basic Title IV Eligibility Requirements
Institutions of higher education, proprietary institutions of higher education, and postsecondary vocational institutes can seek eligibility if they meet a series of requirements, including offering associate degrees or higher, programs acceptable toward a bachelor's degree, or programs that prepare students for gainful employment in a recognized occupation.
Schools must demonstrate adequate administrative capacity complete with internal checks and balances, financial aid counseling, and periodic reconciliation of fiscal and financial aid offices. They must also prove financial responsibility, which is in part determined by a composite score of 1.5 or higher and sufficient cash reserves. See all requirements for eligibility >
Accreditation and Title IV
Because accreditation ensures that institutions of higher education remain accountable to a certain level of quality in terms of instruction and training, the U.S. Department of Education considers it when determining a school's Title IV eligibility. A total of 37 regional and national accrediting agencies are currently recognized for Title IV purposes. Make sure your agency is on the list >
Managing Student Financial Aid
Meeting the eligibility requirements for ample staffing and electronic systems necessary to process and administer Title IV funds doesn't ensure that the back-end mechanics will be easy. Once a school earns eligibility and begins participating in student financial assistance programs, the challenge of tracking and reporting data mounts.
In addition to the initial disbursement of funds, schools must also grapple with situations of over-awarding (due to a change in students' financial situation) as well as the return of Title IV funds if a student withdraws from their planned course of study at a certain point in time. Schools must also monitor Satisfactory Academic Progress (SAP), and take the necessary action toward financial aid probation, and in some cases eventually financial aid suspension, for students who fail to meet the requirements.
Properly managing funds based on federal regulations is necessary for maintaining Title IV eligibility and avoiding costly lawsuits. A student information system with a fully integrated financial aid module can centralize student communication, billing, packaging and government reporting.
Title IV Application Process
Ready to apply? Use the E-App at https://eligcert.ed.gov/. In addition to your online application, you'll need to provide documentation of state licensure, accreditation and two years of audited financial statements.
Any questions? Contact Us
Sign up for a Free Online Demonstration of Campus Café
Additional sources:
https://ifap.ed.gov/ifap/byAwardYear.jsp?type=fsahandbook&awardyear=2016-2017